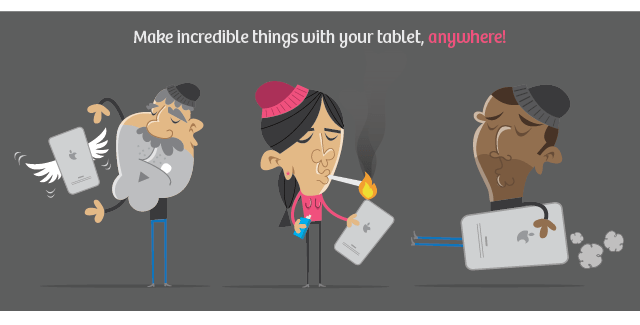 Help Me, Help Ricardo
Ricardo Gimenes, who does all of the illustrations for Front-End Conf, is crowd funding an iPad app. Vectorlooza is his take on how an illustrator app on the iPad should look and feel.
The video is entertaining and it looks like it would be a rad app. I'm a huge Ricardo fanboy, so I want to try to help with the last push for him to make his goal.
You know you want a character…
I backed the project at a level that will reward me with 3 characters (if the project reaches its goal). I will gladly give these characters away in exchange for some social sharing.
Tweet something to promote Vectorlooza, link up http://catarse.me/en/vectorlooza and include #frontendconf so I can track them.
If the project reaches its goal, I will do a random draw from those who share for the characters.